Sesame Street
Plot
Luis teaches Herry how to use different tools
Air date
February 28, 1978
Season
Season 9 (1977-1978)
Sponsors
D, N, 12

This episode guide has been compiled from materials at the CTW Archives.

ⓘ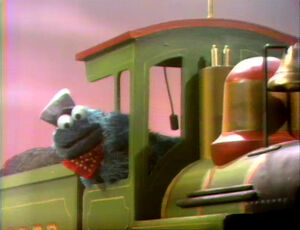 Olivia explains what it means to remember.
Ernie & Bert — Ernie has an important note for Bert, but he can't find it. He looks through the trash can for it, and finds the note, which is a reminder that it is Bert's day to clean the apartment. (EKA: Episode 0355)
Cartoon: On his way to the store, a boy gets distracted and remembers to buy different things. (EKA: Episode 0853)
Super Grover: A girl on a farm needs help carrying many boxes. Super Grover suggests gluing them together, but the girl eventually figures out that taking them one at a time will work. (EKA: Episode 0980)
Two Muppet hands argue over a piece of cake before they decide to share it. (EKA: Episode 0235)
Film: David asks the viewer to find a rectangle and two circles in the picture of a doorbell. (EKA: Episode 0888)
Film: Kids talk about building sand castles and sand structures at the beach.
Film: David asks the viewer to find some triangles in a fence. (EKA: Episode 0891)