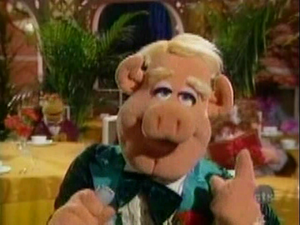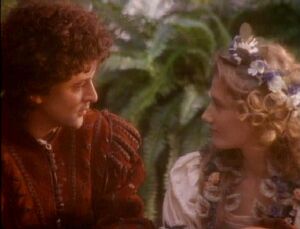 Plot Outline
Jim Henson's Intro
Jim Henson warns the audience that tonight's show might make you hungry.
MuppeTelevision
Kermit has trouble getting the show going, because his entire staff is waiting for their lunch to be delivered.
Segments
"Food Chain Song"
A stockboy shows an old lady where eggplants come from
Link Hogthrob hosts a food review show
An advertisement for food songs
Gorilla Television has a TV consumer named Vivian Eggloff in bondage in order to demonstrate how the average person is a slave to media.
The Swedish Chef and Jacques Roach have a battle
"You and Me" with Solid Foam and the cast
The StoryTeller
The Three Ravens: A princess' dreams of love are threatened by the machinations of an evil witch queen.
Closing
Jim talks about Screaming No-Nos.
Notes
Credits
Muppets
Kermit the Frog, Vicki, Waldo C. Graphic, The Swedish Chef, Jacques Roach, Beard, Clifford, Digit, Animal, Zoot, Gonzo, Leon, Zondra, Ubu, Chip, Anthony, Fern, Link Hogthrob, Rat, Bean Bunny, Doglion, Luncheon Counter Monster, Crocodile, Cow, Chickens, Dave Carp Five, Barbra Streisandwich, Sam and Ella, Nigel, Mildred, Marvin Suggs
Performers
Live Action Performers