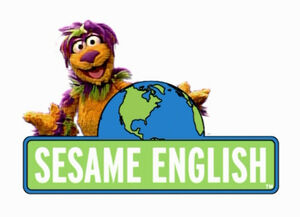 Picture
Segment
Description

SCENE 1
Niki's band is trying out different versions of their new song, but Tom doesn't like the first version. Meanwhile, Tingo is experimenting in the kitchen.

Muppets
The Count counts three apples, which Cookie Monster then eats.
(See Count von Count Sketches: Miscellaneous.)

SCENE 2
The band tries again, but this time, Sam doesn't like the second version.

Cartoon
"Letter A: Paints & Crayons"

SCENE 3
They try a third version, but Mike doesn't like it.

Cartoon
"ABC Song (Lunchbox)"

SCENE 4
Niki doesn't like the fourth version of the song.

Film
A for action, acrobat, art, artichoke, and applause.

Muppets / Celebrity
Patti LaBelle and the Sesame Street gang sing "Gospel Alphabet". (Edited)

SCENE 5
Even though Niki's band members can't agree on which version of their song they like, they all agree that they like Tingo's cake.
Cast
Archive segments
Releases