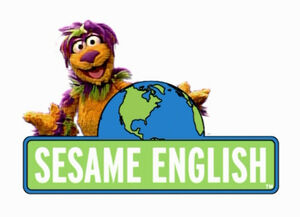 Picture
Segment
Description

SCENE 1
Niki is engrossed in a baseball game on TV. Tingo quickly finishes his portion of the game day snacks and asks Niki to get some more soda. She unfortunately misses a great play while in the kitchen.

Film
Kids show how baseball is played.

SCENE 2
Niki leaves the room again to get Tingo another hot dog, missing a home run play by star player Jack.

Film
A woman gets hot dogs from a hot dog stand.

SCENE 3
Another great play is made in the game and Niki does a victory dance.

Cartoon
D for Dance: Ladies on stage dance a can-can to the tune of "The Infernal Gallop" from Jacques Offenbach's Orpheus in the Underworld, the lyrics of which are all the letter D.

Muppets
Ernie sings "Dee, Dee, Dee" as Cookie Monster hastily demonstrates each D word.

SCENE 4
Tingo now requests more popcorn and Niki reluctantly goes to get some, missing the game-winning home run. Disappointed, she heads into her room, when Tingo gets an idea and picks up the phone.

Cartoon
Figures dance around a telephone as it rings.
Artist: Keith Haring

Film
A TELEPHONE rings at a phone booth in the city, and someone answers it.

SCENE 5
Jack McGuire from the winning team arrives at the door, as called by Tingo. Niki is shocked and is given an autographed baseball.
Supporting Cast
Community content is available under
CC-BY-SA
unless otherwise noted.