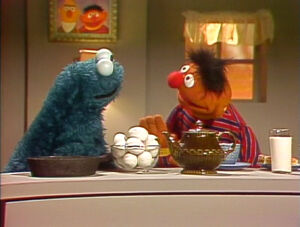 Bob and Luis put together two halves of a painting of a train tunnel. When they fit the parts together, a train goes through the tunnel and zooms to take up the entire screen, frightening Bob and Luis so much, they take down the tunnel again. (EKA: Episode 0746)
An island is seen from the air.
Dogs dance in an amusement park.