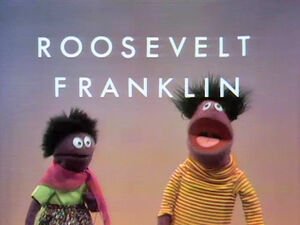 A little girl practices piano.
Film: An Hispanic boy gets up, gets dressed, and goes to school as Spanish music plays (A la luna no voy yo). (EKA: Episode 0829)
Via split-screen, two Lindas sign letters of the alphabet: one is no-nonsense, and the other is very playful. A male voiceover narrates the letters with the same demeanor Linda signs them in.
Buffy sings "Don't Be Shy."
Gordon and Susan make up after an argument.
Children play hide and seek while the Count counts.