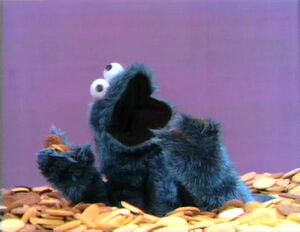 Oscar imagines everyone in the world becoming a Grouch.
Children play together at a sand table.
Film: Footage of a city neighborhood; includes shots of a sno-cone vendor. (EKA: Episode 0695)
Cartoon: "Why Bears Smile" - a story of a bear who learned which body part to cover when sneezing. (EKA: Episode 1167)
Children feed sunflower seeds to gerbils.
Cartoon: A red-suited man introduces the letter N, for not now.
Cartoon: A man explains to a girl what a surprise is.