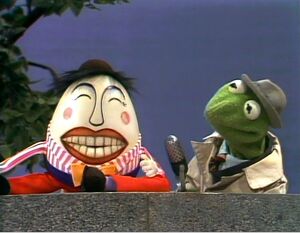 Oscar learns that tricks can backfire.
To Oscar, the city dump is paradise.
"Theater Without Words" presents Linda enacting the story of "The Farmer and the Seed" with some voice-over by Bob. (EKA: Episode 1030)
A woman meets a friend on the street.
Dancers from the Alvin Ailey Dance Company dance "Blues."
A girl becomes so small that she can do various tasks.
Oscar returns home from the dump.
Grover watches The Amazing Mumford practice a trick, making a rabbit come out of his hat. Mumford has trouble getting a rabbit to come out of the hat, and both are oblivious to the fact that Grover is turning into a rabbit. (EKA: Episode 0702)
Song: "Thought I'd Take a Walk"
Oscar does not want to return to the dump.