Sesame English
Plot
Tingo, Jake, and Niki want to eat pizza meant for a party
Writer
Billy Aronson
Director
Greg Lehane
Sponsors
18
Releases
Friends 2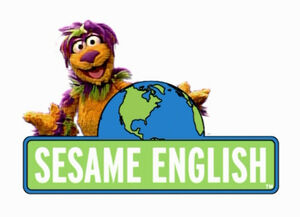 Picture
Segment
Description

SCENE 1
Tingo welcomes the viewer and tell us that Niki is planning a birthday party this afternoon for her friend, Stu. Niki count how much food they have for 18 people that are attending the party. Suddenly the doorbell rings and Niki answers the door. The pizza deliverer hands Niki six boxes of pizza and Niki carries them in.

Film
PIZZA: In fast motion, a group of kids orders pizza, and have it delivered to their house.

SCENE 2
Jake sees the pizza boxes and wants to have it for a snack, but Niki replies that it is for the party. As Niki leaves to get dressed, Tingo tries to get Jake's mind off the pizza by reading him a story.

Animation
Characters on a quilt form the number 18.
Artist: Karen Aqua

Cartoon
Abstract #18

Animation
Stop-motion representation of "Happy Birthday," with balloons, gummi bears, glitter, etc.

Film
People show various things that smell good and smell bad.

SCENE 3
Jake had just gone to sleep as Tingo reads a book and Niki is picking out music for the party. They both smell the pizza and replied it smell good. They replied it is time for a snack, but Jake catches them.

Song
"The Word is No"
(First: Episode 104: Yes, Baby)




SCENE 4
Niki and Tingo tries to stop themselves from eating the pizza for the party. Jake somehow sings to them, "Don't Eat the Pizza." At that moment, Stu and his friends arrived and Tingo exclaim that Jake helped save the pizza for the party. As the party went on, Jake, Niki, and Tingo happily ate the pizza.
Releases
Community content is available under
CC-BY-SA
unless otherwise noted.