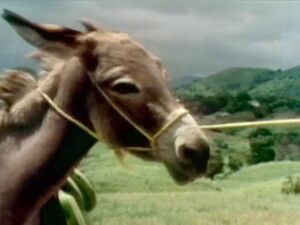 The Sesame Street gang returns to the city from the island of Hawaii.
Cartoon: Billy Jo Jive and Sunset help out Wrong Way Willie for the big bike race by showing him signs he might encounter. He ends up losing the race for not realizing he can advance beyond the STOP sign.
Maria wonders why there is no one to welcome her and the gang back to Sesame Street.
Oscar gives out presents he brought back from Hawaii, but is surprised to see that everyone actually likes them.
Sherlock Hemlock helps Ernie discover how his window got broken. Ernie finds that the only evidence is a baseball, and together with Sherlock Hemlock try to find out how who broke Ernie's window. It turns out that Sherlock Hemlock, who is the number five player of the Sesame Street Sluggers, hit a home-run which caused the baseball to go through the window. (EKA: Episode 0238)
Film: Old bottles are made into new bottles at a recycling plant. (EKA: Episode 0926)
Big Bird goes to sleep wearing the souvenirs he brought back from Hawaii.