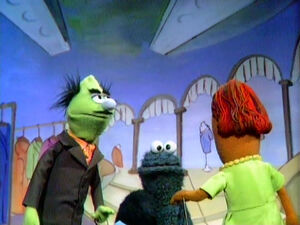 Song: "Magic in the Morning"
Bert complains that he can't sleep, because Ernie left the faucet dripping. Ernie drowns out the sound of the water dripping with louder noises. (First: Episode 0131)
Cartoon: Two lines intersect at the middle of the screen and have an argument; they cooperate by making a cross. (EKA: Episode 0276)
Big Bird puts up a new sign - "BEWARE OF DOG."