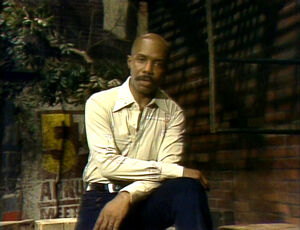 Song: "Show Me a Happy Face"
Oscar plays the flute, grouch-style.
Film: Kid voiceovers identify a horse's body parts (shown one at a time), then the complete animal. (EKA: Episode 0813)
Film: Joe Raposo sings "Look at This" over footage of something ... can you guess what it is? (EKA: Episode 0514)
Film: Exploring on the ocean rocks.
The fingers of a hand play together.