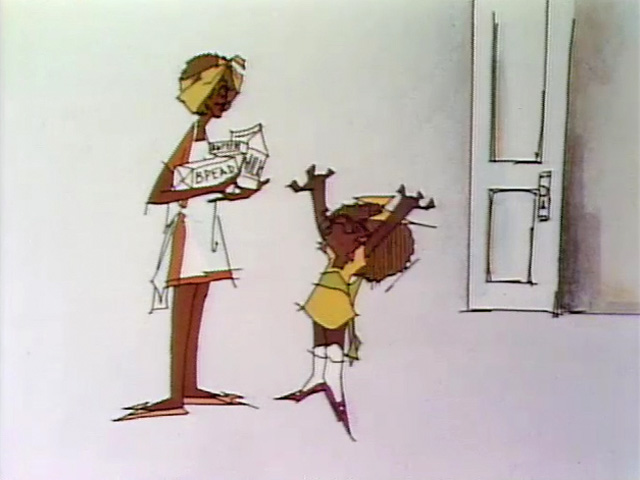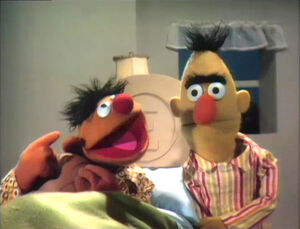 Big Bird forgets an order for food he took on the phone.
Big Bird doesn't remember who gave him the telephone order.
Cartoon: An elephant and a bear try to cross a bridge to deliver their packages, but they're in each other's way. (EKA: Episode 0834)
Ernie has difficulty falling asleep.
Cartoon: "I Can Remember" -- a little girl is instructed by her mother to purchase a loaf of bread, container of milk and stick of butter from the grocery store. The girl assures her mother she can remember and recites the list as she heads to the store. She briefly forgets the butter when reciting the list to the grocer, but is able to remember it and bring the items back home. (First: Episode 0408)
Ernie & Bert — Ernie comes up with a way for him to remember to put his basketball away before he goes to sleep: he remembers things with his brain, which is in his head; his head is round, and so is the basketball. His plan works the first time, but not when Bert wants to go to sleep. (First: Episode 0134)
Animation: Two lines intersect at the middle of the screen and have an argument; they cooperate by making a cross. (EKA: Episode 0276)
Cartoon: A cat musician explains to the other cats how to play in harmony. (EKA: Episode 0926)
Film: Two kids participate in a speed-skating competition. (EKA: Episode 1129)