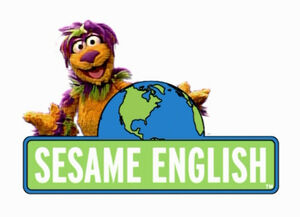 Picture
Segment
Description

SCENE 1
Tingo reads a book on basketball and shows off the benefit it has: he's been able to make several shots without error.

Animation
Luxo Jr.: Up and Down (on-screen text added)

Muppets
Ernie and Placido Flamingo sing "Up and Down Opera" to demonstrate up and down. (first verse only, on-screen words added)
(First: Episode 129: Bugged)




SCENE 2
Tingo finds out that Niki plans on playing basketball today and asks to be her coach, claiming to know everything about the game (supposedly). Outside, he tells her the first steps are to do some stretches.

Film
Lindsey practices her basketball shooting with Steph.

SCENE 3
Tingo's exercise regimen continues with jumping jacks.

Film
A man in a J costume jumps at the beach.

Film
J, for jiggle, juggle, jump, joy.

SCENE 4
Tingo now imparts his knowledge of shooting to Niki, who already knows how.

Cast
The Adventures of Pete and Joe
The monsters disagree on what to play, but settle for basketball. A missed catch ends up destroying some buildings, so they dance instead.

SCENE 5
Niki starts a game with Tingo: while taking turns, they see who can make 5 baskets first. Niki ends up winning, though Tingo still celebrates: his coaching skills have produced a star player.
Community content is available under
CC-BY-SA
unless otherwise noted.