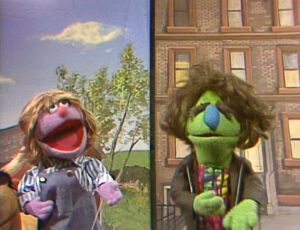 Song: "I Like It When It Rains"
Cartoon: A man talks about going to the city, without noticing he's walking right through it. (EKA: Episode 0843)
A film which shows how plants grow and develop in a garden.
Cartoon: Two kids argue over a cat and a dog, who chase each other around the fence. (EKA: Episode 1210)
Oscar does the final commercial on Sesame Street over his WORM-TV station.