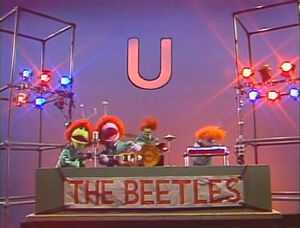 Big Bird and Telly pretend they are on a jungle safari as they pedal Gordon's exercycle.
Big Bird rides his unicycle, the kids ride their tricycles, and Gordon rides his exercycle as they race to Hooper's Store.
Cartoon: A trash can in the park dictates a letter about the scenery that surrounds her.
Cartoon: Several circles try to get past a large square.