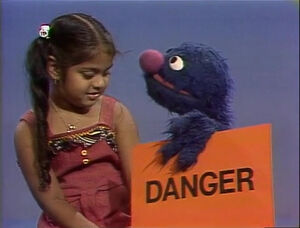 Big Bird decides he wants his feathers braided when he sees Grandma cornrow a little girls hair.
Grandma alerts everyone that there will be an important message.
Because of Bob's injury, he must find a replacement to play his concert for him.
Oscar wants to share Bob's bandage after he accidentally slams the lid of his can on his fingers.
Everyone on Sesame Street prepares to hear Deena's concert of baroque music.
Cartoon: Four elephants at the circus