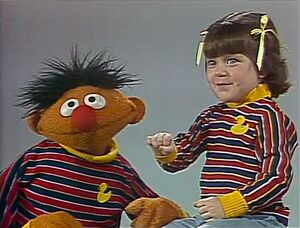 Clementine finds Forgetful Jones once again in a situation where he has no memory. She has him assess the clues to remember - he's sitting in a great chair for reading, has a lamp for reading and a book. Forgetful finally remembers - Buster the Horse was reading him a book.
(First: Episode 1465)
Oscar makes a five-grouch goulash for his Grouch friends.
Poco Loco makes up with the cast for the tricks he's played.