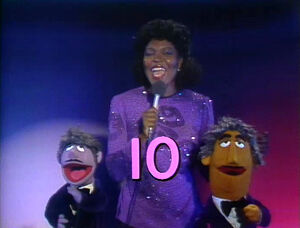 Oscar the Grouch answers the question, "What's the difference between out and in?"
A Transylvanian trio sings the "Boogie Woogie Countess of Sesame Street."
Oscar invites some ants to his "A" picnic.
Big Bird is relieved when he removes his disguise and is recognized by Barkley.
A Spanish Muppet quartet sings the meaning of "Walk" and "Don't Walk."
Cartoon: An owl and a bluebird work out a compromise.