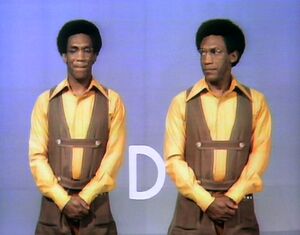 Oscar the Grouch's nephew Goody comes to Sesame Street to be rehabilitated by his uncle. He fails in his attempts to teach Goody the word "NO."
Oscar slowly goes into shock when Goody shows him all the garbage he collected and then repaired. Later, Goody decides he likes being himself better than being what other Grouches expect him to be.
Cartoon: A boy learns to play his violin by practicing.