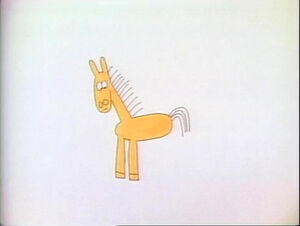 As usual, Oscar's motives for playing ball with the rest of the gang in the park are sneaky and underhanded.
A sniffling Mr. Snuffleupagus sings the "Nose Cold Blues." David prepares giant size cold remedies for an ailing Snuffy.
Big Bird comes down with a cold while looking after Snuffy. David also comes down with the Snuffle Sniffles.
Cartoon: How many legs does a horse have?