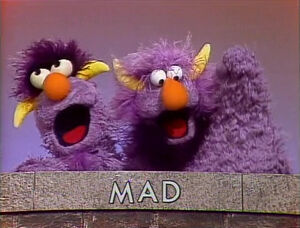 Buffy and Cody's ride to the airport is delayed when the motor falls out of Oscar's Sloppy Jalopy.
Dominique offers to drive the two to the airport, where they can sit in the sidecar of her motorcycle.
Oscar admits that if he weren't a Grouch, he'd really miss Buffy and Cody.
Cartoon: Nine Striped Cats