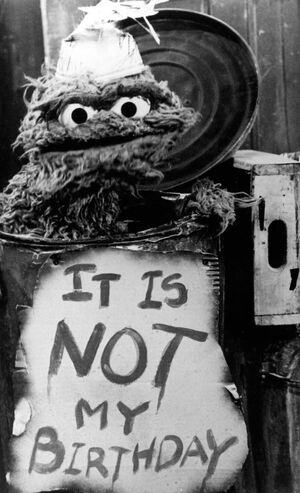 Big Bird and Snuffy debate over who will enter first or last.
Maria plays Maria Potamkin, introducing new "Brand X" markers.
Oscar weighs his pets, not to determine their weight, but to ruin his scale.
Tired of drawing alone, Big Bird invites the kids to help him draw a person.
Oscar tries to discourage a birthday celebration by posting "It's Not My Birthday" on his trash can.
The strain of birthday celebrating is lessened by the great grouch gifts and birthday cake Oscar receives.