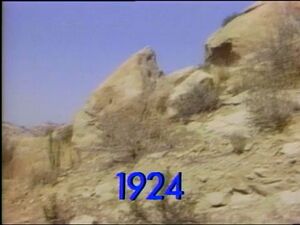 Picture
Segment
Description




SCENE 1
Luis listens to the radio for a bit before having to return to work. Elmo stops him from turning it off so he can dance to his favorite song. Luis is about to turn it off again, when Gordon wants to hear the sports scores. Then, Oscar (with Bruno) stops to hear the weather report, followed by Dr. Nobel Price, who wants to hear the science report. Susan then asks if Luis can keep the radio down while she reads and Luis is happy to oblige.

Cartoon
Millie and Molly build a bookshelf.
(First: Episode 1287)

Muppets
Muppet & Kid Moment — Ernie, Bert and Shola talk about taking a nap.
(First: Episode 0537)

Film
Kids take swimming lessons in a pool.
(First: Episode 1232)

Cartoon
V in space
(First: Episode 0481)

Muppets
Ernie watches as the Twiddlebugs cut down the pretty flowers in their yard. Once they've realized the environmental mistake they've made, they undo their action by creating giant flowers from wrappers.
(First: Episode 1512)

Song
"Garbageman's Blues Song"
(First: Episode 1875)

Cartoon
Vitamins give vim, vigor and vitality to a droopy V
Artist: John Hubley
(First: Episode 0311)




SCENE 2
Telly and Oscar go for an imaginary car ride. Telly imagines having car trouble, which Luis fixes. He then imagines getting car sick, which Susan tends to.

Animation
Teeny Little Super Guy: Robert W. Shipshape gets a hat for his birthday, and it blows into the street. R.W. remembers not to cross the street without an adult; Teeny Little Superguy helps him across.
Artist: Paul Fierlinger

Muppets
Kermit the Frog sings "When I Listen".
(First: Episode 1760)

Cartoon
Five butterflies
Artist: Owe Gustafson
(First: Episode 1471)

Song
Joe Raposo sings "Look a Little Closer." (hand)
(First: Episode 0147)

Muppets
Forgetful Jones, Clementine and Buster are in the dark because Forgetful forgot to turn something on. It's not the water, the electric fan, or the radio ... it's the light!
(First: Episode 1690)

Cartoon
The Ringmaster #5: Five fantastic floating fools fall from the big blue blimp.
(First: Episode 1310)

Song
David sings "Just Ask" with Susan, Maria, and Olivia on backup.
(First: Episode 1909)

Film
Time-lapse of seeds growing.
Music: Joe Raposo
(First: Episode 0416)

Cartoon
W for Wash
(First: Episode 0485)

Cast
A voiceover instructs Maria as Chaplin where to put the shirts and the towels.
(First: Episode 0541)

Cartoon
"Wanda the Witch"
Animation by Tee Collins
(First: Episode 0001)




Muppets
In a Dragnet parody, Sergeant Thursday and Ben hunt for a wanted W.
(First: Episode 0395)

Song
Joe Raposo sings "Hippopotamus Round."
(First: Episode 0413)

Muppets
The Count counts as Suzanne Farrell spins around. Monsters offer her some flowers, and the Count counts the bouquets.
(First: Episode 1682)

Cartoon
Gloria talks about 'W'
(First: Episode 0806)

Muppets
Ernie & Bert — Bert says he's too cold, so Ernie goes overboard to get him warm by putting layer after layer of clothing upon him. This makes him too hot, so Ernie opens the window, gives Bert an ice bag, and brings his electric fan.
(First: Episode 0418)

Cartoon
Geometry of Circles #2 "Seven Circles with Designs"
(First: Episode 1394)

SCENE 3
Big Bird comes across Dr. Nobel Price, who is birdwatching. Big Bird offers to be the bird he watches, but Dr. Price wants to see new birds, some of which haven't even been discovered yet. Big Bird thinks he can help out Dr. Price in another way.

Cartoon
A baby bird tries and tries again to fly from its nest.
Artist: Irra Verbitsky
(First: Episode 1510)

Song
"Water, Wind, and Sun"
(First: Episode 1711)

SCENE 4
Gordon sees Big Bird and the kids cutting out various shapes to turn into birds for Dr. Price to watch.

Cartoon
At a construction site, a blue man builds a cuckoo clock, which gives him his lunch.

Muppets
"ABC Disco"
(First: Episode 1324)

Cartoon
The Typewriter: W, Wall
(First: Episode 0790)

Transition
Bridge #14 - Hourglass Slow/Fill
(First: Episode 0303)

SCENE 5
Big Bird has set up the paper birds in the tree, but as Dr. Price studies them, he thinks they're real! Big Bird tells Gordon about this and Gordon suggests he tell Dr. Price the truth.




SCENE 5
cont'd
Just as Dr. Price begins to notice they're paper birds, Big Bird confesses they're not real after all. Dr. Price then hears Gordon's flute playing and mistakes it for the call of a cream-billed puff. Luis announces the sponsors.
Notes
Additional performers include Martin P. Robinson as the news reporter heard on Luis's radio.