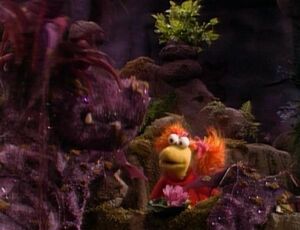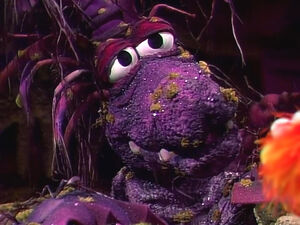 Red Fraggle has become jealous of Gobo until she finds a sea monster in a nearby pond, yet no one believes her, claiming that she's just trying to get attention. The only Fraggle who believes her is Marlon, who plans to capture the monster and put it in a museum.
Meanwhile, Doc experiments with different recipes on how to cook seaweed.
Fraggle Facts
Fraggles don't have mechanical timekeepers, so they count time for sporting events by counting "One rockbeetle, two rockbeetle..." Unfortunately, everyone counts at a different rate, so reliable records are hard to come by.
Supporting cast
Songs
Video releases
International episode titles
Community content is available under
CC-BY-SA
unless otherwise noted.