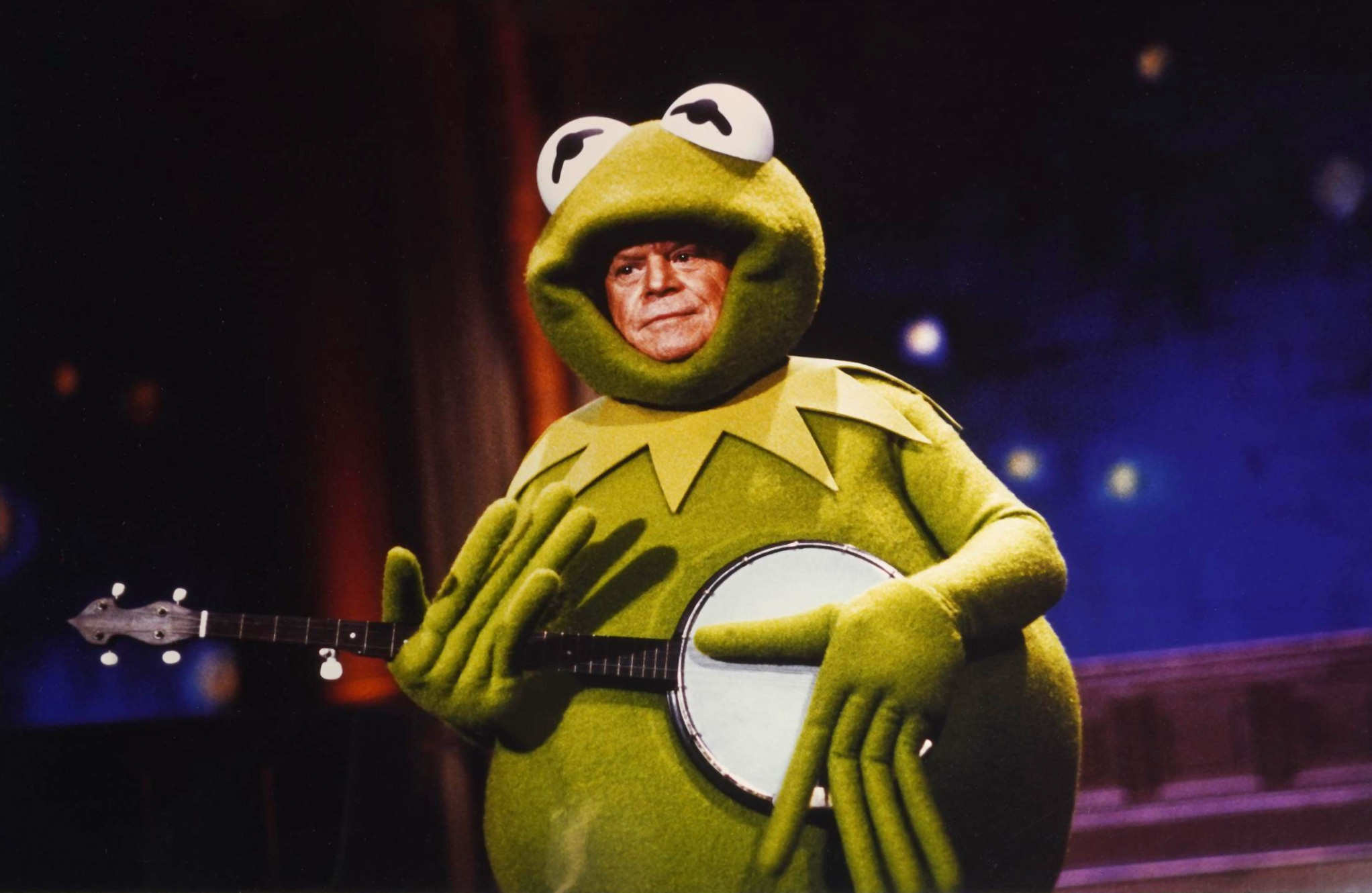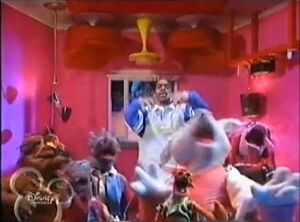 The KMUP studios have been bought by a new owner, Ernst Stavros Grouper. He believes that the Muppets are just not hip enough, and he wants to make some changes. Coolio and Don Rickles guest star; Ed McMahon, Bernard Shaw, and Fred Willard make cameo appearances.
Skit Highlights
Cold Opening: Grouper tries to make the fact that he took over KMUP serious, but is interrupted by a bottle of laughing gas (which not only effects him, but Kermit, Clifford and Behemoth!)
"Enter the Chowder: Manhattan Style" Movie Trailer (featuring Jean-Dodd van Clamme)
Chilli Manilli: Clifford and Coolio
"Bein' Green" sung by Don Rickles
"Muppet Dance Party" with Steve Urkel-o.
"1, 2, 3, 4 (Sumpin' New)" sung by Coolio and the Muppets
Notes
This is the first and only episode to have two announced guest stars.
Seen on the various TV monitors throughout the show are:
Bill Barretta makes four cameos throughout the episode: as a man at the bar, in line at the unemployment office, as a drunk at the episode's end, and as a bartender during the closing credits. Leslie Carrara-Rudolph appears as a woman being hit on by Barretta at the bar.
Performers
Cast
Muppets:
Background Muppets
Community content is available under
CC-BY-SA
unless otherwise noted.