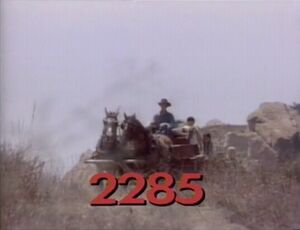 Picture
Segment
Description

SCENE 1
Don Music is frustrated that his new music collaborator, Hoots the Owl, keeps falling asleep while they try to come up with a new song. David suggests he write a song about a sleeping owl. Don starts playing the new song ("The Dream Team"), as Hoots provides the appropriate, musical snores.

Cartoon
Luis counts three blackbirds, which lay three eggs.
(EKA: Episode 2242)




Film
Future careers: footage of a kid acting out a certain job, followed by an adult doing "the real thing." Includes a girl singing the "Sesame Street Theme" and another watching a sketch with Cookie Monster and Kermit the Frog.
(First: Episode 0796)

Animation
Big, bigger, biggest (oxen pulling rocks)
(First: Episode 0764)

Muppets
Kermit the Frog performs "Disco Frog."
(First: Episode 1407)

Cartoon
What if a turtle and rabbit switched appearances?
(First: Episode 0451)

Muppets
Olivia reads "Katie and the King."
(First: Episode 1660)

Cartoon
K is for kitten.
(First: Episode 0040)

Film
A boy makes fruit salad.
(First: Episode 1195)

Cartoon
A story of a man who hates frogs, until his swamp becomes infested with flies.
(First: Episode 0387)

Muppets
Bip Bippadotta and The Androoze Sisters sing "Everybody's Song."
(First: Episode 2064)

Film
Marching Band #3
(First: Episode 0517)

SCENE 2
Elmo explores Sesame Street, and observes Susan as she grades test papers.

Cartoon
A man thinks of H words while sitting on a horse.
Artist: Cliff Roberts
(First: Episode 1815)

Celebrity
Edith Ann talks about the time she made a sandwich.
(First: Episode 0890)

Cartoon
Little girl and cat (she imagines role reversal)
(First: Episode 0784)

Song
Joe Raposo sings "Touch and Feel."
(First: Episode 0252)

Muppets
Grover applies to be a lifeguard, demonstrating to the employer that he has what it takes. He soon learns that there's only one thing he needs: swimming lessons.
(First: Episode 1951)

Cartoon
A mad scientist puts together a capital H.
(First: Episode 0284)

SCENE 3
Gordon and Susan tell Gladys the Cow about how baby Miles has started talking. Gladys recalls her days as a calf on the farm when she first started to talk and sings "Baby Say It Loud."

Cartoon
K is for kiss.
Animation: John and Faith Hubley
(First: Episode 0131)

Muppets
Ernie & Bert — Bert says he's too cold, so Ernie goes overboard to get him warm by putting layer after layer of clothing upon him. This makes him too hot, so Ernie opens the window, gives Bert an ice bag, and brings his electric fan.
(First: Episode 0418)

Cartoon
A young girl's favorite toy is a stick, which she uses for many things, including a magic wand, conductor's baton, and a baseball bat.
(First: Episode 0960)

Muppets
Little Bird's CASA is drawn.
(First: Episode 2095)

Film
Kids narrate a film of animals moving in different ways.
Music: Joe Raposo
(First: Episode 0098)

Cartoon
"Poverty K" - Karen the Kangaroo talks about words that start with the letter K. Featuring the sped-up voice of Gene Moss.
(First: Episode 0142)

SCENE 4
Maria is feeling sad because her mother had to cancel a visit from Puerto Rico. Forgetful Jones recalls when he felt sad missing a trip to see Clementine's Aunt Bambi. Forgetful is proud to learn he's made Maria feel better by talking about their feelings.

Film
"Three Song (Song of Three)."
(First: Episode 0001)

Cartoon
A girl runs home to her CASA.
(First: Episode 0503)

Muppets
Here is Your Life: Guy Smiley salutes the life of a house, 2102 Shady Lane, with visits from Frank Lloyd Left the architect, Mr. Bricklayer and Ms. Carpenter who built the house, Tommy and Sally Wilson, children of the family that once lived in the house, and even 2104 Shady Lane, the house that used to be located next door to 2102 Shady Lane, before it was replaced with a highway.
(First: Episode 2225)

Cartoon
Pick the right letter (featuring the Zet)
(First: Episode 0236)




SCENE 5
At night, David finds Hoots and Don collaborating once more. This time, Hoots writes a song about a sleeping man, referring to Don, whose turn it is now to sleep. David announces the sponsors and the credits roll.
Community content is available under
CC-BY-SA
unless otherwise noted.