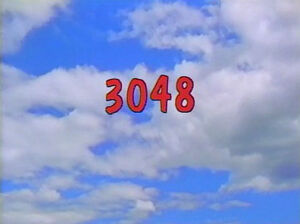 Picture
Segment
Description

COLD OPEN
Savion mentions that today, he's giving a lot of people tap dancing lessons.




SCENE 1
Savion gives a lesson to Mike and Alex, who want to know how they can be just as good. Savion begins rapping about the importance of practice. Mike and Alex tap off to the library as Savion's next student arrives – Linda, who brings Barkley.

Animation
The letter X appears on-screen.
(First: Episode 2779)

Song
"My New Computer"
(First: Episode 2857)

Cartoon
A heart that says "I love you" is drawn.
(First: Episode 1971)

Muppets
Here is Your Life: A sneaker is profiled.
(First: Episode 2203)

Animation
Rap #17
(First: Episode 2488)

Film
Scenes of flowers set to harmonica music
(First: Episode 2497)

Animation
The word TELEPHONE is displayed, followed by a ringing telephone.

Cartoon
Two caterpillars plus three caterpillars equal five
(First: Episode 2324)




SCENE 2
Linda and Savion try to practice, but Barkley keeps getting in the way. She tells him Barkley wants to tap dance too. Savion imagines what a tap dancing dog would be like, envisioning Linda and Barkley performing an elegant dance routine. Back in reality, they both agree he would not make a good dancer. He tries to teach Barkley, but is instead pounced upon.

Film
A girl draws a picture of her friend Amelia.
(First: Episode 2784)

Animation
Cecille sings "I Wanna Be Me."
(First: Episode 2791)

Muppets
Sesame Street News Flash: Young George Washington
(First: Episode 0916)

Video
Fay demonstrates addition by placing 3 balls on a table.
(First: Episode 2615)

Animation
Number Creatures 17
(First: Episode 2745)

Muppets
Hoots and the Two-Headed Monster demonstrate that whether music is fast or slow, it is still enjoyable.
(First: Episode 2823)

Film
Ducks swim and fly. (piano music)
(First: Episode 2510)

Cartoon
Fleas have fun in fur!
Artist: Bruce Cayard
(First: Episode 0630)

SCENE 3
Big Bird does a dance for Savion and wishes that everyone tap danced all the time. Savion has him imagine the consequences – Gina would drop her tray of food and Mike would drop his tray of milk glasses. Big Bird sees how great it is everyone doesn't dance all the time ("Why, we'd never get to eat lunch!"). He and Savion join Gina and Mike for food.

Video
Ann Marie DeAngelo and Skeeter Rabbit do their dance routine. The frame freezes whenever the word STOP comes on.
(First: Episode 2600)

Animation
Yellow drops don't want to play with a red ball at first, but they make a good flower together.
(First: Episode 1895)

Muppets
Ernie & Bert — Ernie and Bert explore an Egyptian pyramid. Bert is excited, but Ernie is afraid. They see statues that look like them. Bert decides to explore a tunnel while Ernie looks at the statues, and then the Ernie statue starts tapping and talking to Ernie. But when Ernie calls Bert back to the room, the statue doesn't move. Ernie is scared until the statue starts singing Rubber Duckie with him. Bert doesn't believe Ernie, until he says "Bye-bye, statue," and the statue replies "Bye-bye!" and laughs... just like Ernie.
(First: Episode 1621)

Cartoon
Gloria, a rambunctious little girl, sings the alphabet song while an adult gives her instructions.
(First: Episode 0010)

Muppets / Celebrity
Kadeem Hardison says the alphabet with Natasha.
(First: Episode 2787)

Film
In time-lapse footage, a construction crew builds a house and paints it green, and a family moves into it.
(First: Episode 1171)

Cartoon
Moonlight count to 20
(First: Episode 1456)

Muppets
Annette Monster and Frankie Monster sing "Love the Ocean" to urge others to "show respect for the sea" and refrain from throwing trash in the water.
(First: Episode 2680)

Cartoon
Cloud blows things FFFFFFFF
(First: Episode 0387)

SCENE 4
Shelly the Turtle (wearing tap shoes and a backwards cap) is ready to have a lesson. However, since he's a turtle, he can't dance as fast as Savion. He shows Shelly a slow dance they can do. They then realize they can each dance at their own pace.

Film
Letter Garden: F

Song
"Hot in the City"
(First: Episode 2751)

Muppets
Waiter Grover: Mr. Johnson eats at an airport restaurant and is on his way to South America. When Grover learns about Mr. Johnson's trip, he gives a big lecture on South America, causing Mr. Johnson to miss his flight.
(First: Episode 2616)

Animation
Counting from 10-0 (Latin rhythm)

Cartoon
Edgar Turtle sings "Hey Diddle Diddle".
Artist: Jeff Hale
(First: Episode 2404)

Animation
Slide puzzle - elephant
(First: Episode 0403)

Muppets / Cast
"Sing Your Synonyms"
(First: Episode 2331)

Cartoon
Stamped and painted X animation.
(First: Episode 2934)

Song
"Old Button Hole"
(First: Episode 1727)

SCENE 5
As the teenagers play basketball, Shelly announces the sponsors.
Community content is available under
CC-BY-SA
unless otherwise noted.