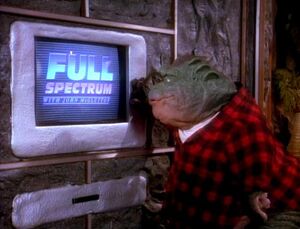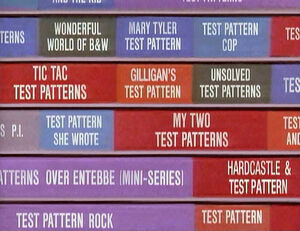 Earl Sinclair becomes a network executive of Antediluvian Broadcasting Company after being sent to the network as the average Joe to help pick the new series. But when Earl's favorite shows lead to a slowdown in Pangaea's brain power, will Earl sacrifice his first great job to program a television schedule smarter than he is, in hopes of saving what is rapidly becoming a dense dinosaur race?
Guest Stars
Notes
The "TV Guide Book" also appeared in "Baby Talk" (which was taped two months after this episode, but broadcast earlier in the season).
This episode features two references to Gilligan's Island. The first one is on the schedule board, with one program being listed as "Gilligan's Test Patterns". The other one is later, after watching The Professor Show, when Earl thinks that there should be a show with a professor on an island with a millionaire and a movie star.
This is the last episode to not have a cold opening.
Seen on TV
Tricera-Cops
Dr. Kirk Marcus, M.D.
Box Full of Puppies
Baby Cuddlebunny, M.D.
The Happy Colors Show
DNN Special Report
The Professor Show
Video releases
Community content is available under
CC-BY-SA
unless otherwise noted.