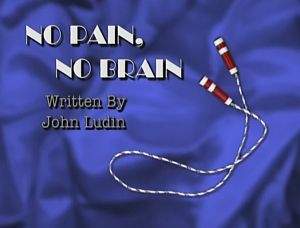 Eliot kicks off a crash exercise course with Artie as his trainer so he can run with Terri in the Dog City marathon and learns that you can't get in shape overnight. Ace Hart gets his fair share of exercise at the Fido Olympics, as he tries to solve the mysterious disappearance of the athletes and ends up competing against Bugsy Vile!
Mr. Mookie takes his turn at exercise in the time-honored tale of "The Tortoise and the Hare."
And viewers see the Woof Pack superheroes - led by the Watch Dog, and followed by Pectoral Pooch, Plastic Lassie, Wonder Whelp and Hear Boy!