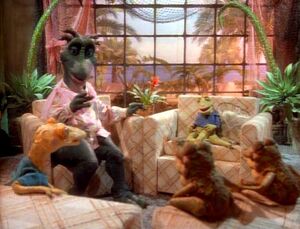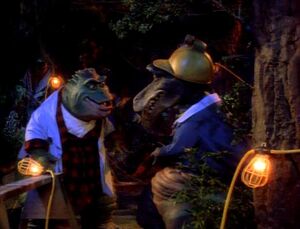 Fran, feeling inadequate as a housewife, decides to get a volunteer job. Earl is opposed to the idea but acquiesces when he takes Roy's advice to manipulate Fran into believing he is supportive of her by offering to work the night shift. Earl will stay home during the day with the kids, and hopefully Fran will miss the kids so much she'll quit her job. However, the plan backfires when Fran returns home and announces that she is going to work full time. Horrified at the thought of staying home with the kids, Earl again takes Roy's advice to bond with his kids believing Fran will get jealous at being replaced and return home. Again, Fran reacts the opposite way and causes Earl to inadvertently reveal his failed plans. Initially angry, Fran empathizes with Earl and agrees to a compromise that allows Earl to return to the day shift while she cuts back on her work hours.
Notes
Taped on November 13, 1992
Video releases
Community content is available under
CC-BY-SA
unless otherwise noted.