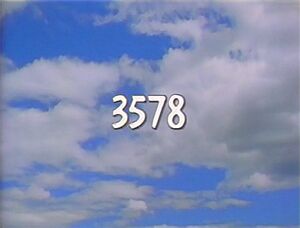 Picture
Segment
Description




SCENE 1
Miles welcomes the viewer as Gordon and Susan make preparations for Grandpa Bill and Grandma Sarah's 45th wedding anniversary party being held at their apartment. The whole family is coming to celebrate; cousin Leon and his children, Alison, Carla and baby Celina, are already present. Susan explains once the happy couple arrives, some special performances will occur, including a poem from Miles, who quickly changes the subject to the food spread. Susan hopes no other family member brings potato salad; they have some bowls of it already. Bill (Helmar Augustus Cooper) and Sarah (Theresa Merritt) arrive, bringing Miles' favorite treat - sweet potato pie. Bill addresses baby Celina, assuring her that though her mom isn't present, there's enough family to substitute. Her sister asserts Celina doesn't know what "family" is, so Gordon leads them in a song - "Bountiful Tree."




SCENE 1 cont'd
After the song, Gordon's brother Aaron (played by Kevin Clash) arrives with his wife and kids, Wayne and Alana, who'll be performing an African dance later. The whole family reprises their song.




SCENE 1 cont'd
Big Bird arrives for the festivities, bringing some of his birdseed potato salad. Grandpa Bill leads a family "thank you" and they all dig into the feast.

Animation
Kids talk about families, often mentioning having rhinoceroses as pets.
(First: Episode 2759)

Muppets
Elmo and Winston, a beluga whale, demonstrate the word LOVE.
(First: Episode 3526)

Cartoon
A baby demonstrates 'happy,' 'surprised' and 'sad.'
(First: Episode 3396)




Celebrity
Ray Charles sings the Alphabet Song, and various celebrities join in, including Michael Jeter, Patrick Stewart, Tony Bennett, Shari Lewis, Lamb Chop, Harry Belafonte, Grover, David Robinson, and Ellen DeGeneres.
(First: Episode 3526)
Cartoon
"Name That Food" game show hosted by Don Carrot
Artist: Elwood Smith
(First: Episode 1491)

Film
A visual representation of the nursery rhyme "Pat-a-Cake" with Wegman's dogs.
(First: Episode 3467)




SCENE 2
Gordon gives a heartfelt thank you to his parents and introduces Miles to read his poem. Miles hesitates, then claims the African dance should go first. So, Leon, Wayne and Alanda perform their dance (as Leon drums). After it's over, Gordon cues Miles, who now wishes to learn the dance and everyone teaches him.

SCENE 2 cont'd
Susan pulls Gordon into the hallway. She suspects he doesn't want to read his poem, but they're not sure why.

Cartoon
A map of Africa morphs into the shape of animals that are found there.
(First: Episode 2627)



Muppets
The Count's main jumping-over-the-bed flock of sheep quits on him, so he calls the "24 Hour Emergency Counting Service". A reluctant deliveryman in sheep's clothing laments, "It's not an easy way to make a livin' ..."
(First: Episode 2122)

Cartoon
Number Guy: "How Many Sheep Will Jump Over My Bed?" The answer is 9.
(First: Episode 3364)

Film
Milo Counting: 9

Cartoon
Rap #9
(First: Episode 2509)

Muppets
Muppet & Kid Moment — Lexine and Cookie Monster tell each other they like each other, then hug.
(First: Episode 3237)

Cartoon
"Family Dance"
Artist: Karen Aqua
(First: Episode 3487)




SCENE 3
Now, the whole family is doing the dance. Gordon and Susan want Miles to do his poem befor their song-and-dance, but he's "out of breath" from the dancing. Gordon and Susan dance to an old Hoots the Owl record - "Dancin' Beak to Beak." Big Bird provides some chicken clucking during the bridge. Grandma and Grandpa take a turn to strut their stuff too, inviting the rest of the family to dance too.

Cartoon
An elephant, a zebra, a hedgehog, an ostrich, a frog and a ladybug create a rhythm with their footsteps.
Artist: Karen Aqua
(First: Episode 2794)

Muppets
Kingston Livingston III sings "Just Happy to Be Me."
(First: Episode 3178)

Film
The letter P dances at the beach.
(First: Episode 3537)

Cartoon
Peter Panda, the potter, makes a pyramid, a pear and a pot for his plant.
(First: Episode 3537)

Song
"Praise the Letter P, Please, Please, Please" (James Brown style)
(First: Episode 3400)

SCENE 4
Next, Allison and Carla do a hand-clap with letters of the alphabet; something they learned in school. Gordon introduces Miles, but he's nowhere to be seen. Gordon goes outside, while the rest go eat some pie.

Muppets
Ernie, Bert, Cookie Monster, Prairie Dawn, and Herry Monster sing "I Think That It Is Wonderful".
(First: Episode 2492)

Animation
In a painting, a man flips a coin, and it flies in and out of buildings.
(First: Episode 3291)

Film
Caitlin gets her eyes examined, and picks out a pair of glasses.
(First: Episode 2948)

Cartoon
African quilt pattern #2
(First: Episode 3134)

Muppets
Grover tries to explain an EXIT sign, but monsters keep trampling over him. He moves over away from the door, but the EXIT sign moves with him.

Animation
A Keith Haring mural comes to life after some kids EXIT.
(First: Episode 3006)

Cartoon
"From Your Head"
Artist: Sally Cruikshank
(First: Episode 3474)

SCENE 5
Gordon finds Miles sitting on the stoop. He admits his poem isn't as good as the other performances. Gordon assures him it will be good enough, because he's good enough. With newfound pride, Miles heads back inside to read.

Song
"Me, M-E, Me!"

Muppets
Baby Bear and Papa Bear visit the Museum of Modern Art, and observe a Piet Mondrian painting full of rectangles, squares and colors. Baby Bear is reminded of the rectangles and squares that are all around us.
(First: Episode 3569)

Song
"I'm in Great Shape": Kids dance with triangles, circles and squares.
(First: Episode 3277)

Animation
The letter P appears in words on buildings.
(First: Episode 3329)

Animation
"Letter P Menu"
(First: Episode 3558)

Cartoon
P for paper, point, poke, paint, pat, peel
(First: Episode 3066)

Animation
Arnold uses his imagination and rides his chair.
(First: Episode 2754)

Muppets
Elmo sings "In Your Imagination."
(First: Episode 3119)

Cartoon
The story of Tommy LaPlaid, the painter so sad until he discovered the joys of kicking his paints on the canvas.
Artist: Mo Willems
(First: Episode 3208)




SCENE 6
Miles finally reads his poem, where he lists his African American heroes, whom he doesn't love as much as his grandparents. Bill and Sarah enjoyed the party and lead everyone in a reprise of "We are One." Miles announces the sponsors.

COMING SOON
Coming Soon on Sesame Street: Ruthie, Oscar, Telly and Lexine watch as the worm circus gets underway.
Guest cast
Theresa Merritt as Grandma Sarah
Helmar A. Cooper as Grandpa Bill
Kevin Clash as Aaron
Pamela Isaacs as Pearl
Akwesi Asante as Cousin Leon
Alljahni Mack as Baby Selina
Devon Mack as Wayne
Ife Tiye Collymore as Alanna
Nicole A. Davis as Cousin Leon's daughter
Carla A. Davis as Cousin Leon's daughter
Community content is available under
CC-BY-SA
unless otherwise noted.