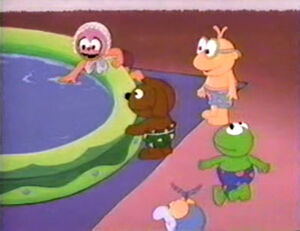 The babies' game of mini-golf in the nursery is cut short when Nanny enters with a surprise for the kids: new bathing suits and a small wading pool, as she is going to prepare them for swimming lessons! Naturally, Fozzie is afraid, so the gang all pitches in to help Fozzie conquer his fear and learn how to swim well.
Songs
Notes
Community content is available under
CC-BY-SA
unless otherwise noted.