Line 1:
Line 1:
 

{{episodetms|star=[[Linda Ronstadt]]|production=May 27-30, [[1980]]|airdate=November [[1980]]}}

 

{{episodetms|star=[[Linda Ronstadt]]|production=May 27-30, [[1980]]|airdate=November [[1980]]}}

 

[[Image:Ronstadt.jpg|frame]]

 

[[Image:Ronstadt.jpg|frame]]

−

[[Kermit]] has a crush on [[Linda Ronstadt|Linda]], so [[Piggy]] locks him in a trunk filled with [[Gonzo]]'s fungus collection. Linda finds him, and they share a romantic moment, but Piggy locks him up again and drags the trunk onstage during "[[Pigs in Space]]".

+

[[Kermit]] has a crush on [[Linda Ronstadt|Linda]], so [[Piggy]] locks him in a trunk filled with [[Gonzo]]'s fungus collection. Linda finds him, and they share a romantic moment, but Piggy locks him up again and drags the trunk onstage during "[[Pigs in Space]]".

 
 
 

==Songs/Sketches==

 

==Songs/Sketches==
---
Revision as of 16:25, 2 June 2007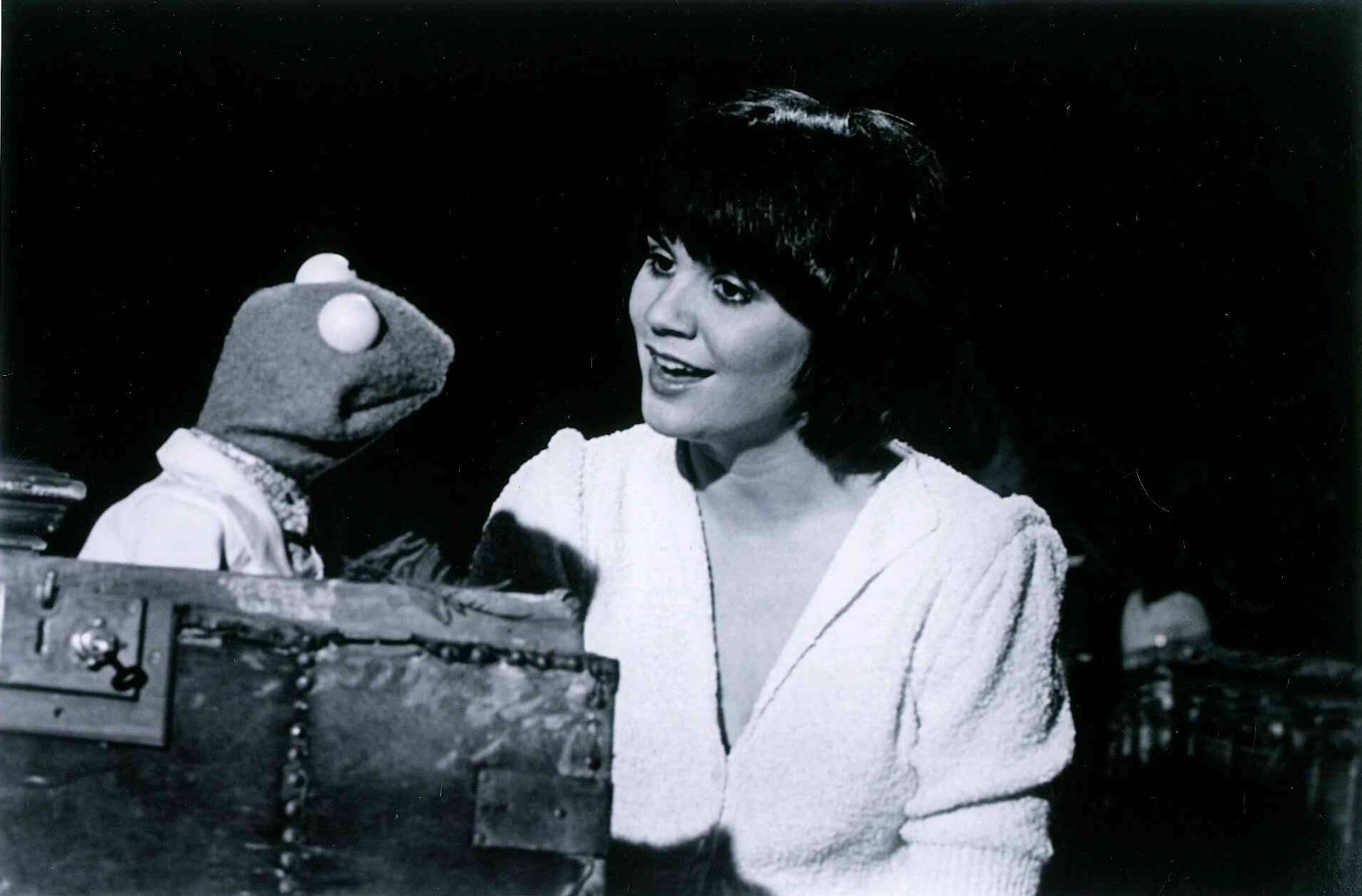 Kermit has a crush on Linda, so Miss Piggy locks him in a trunk filled with Gonzo's fungus collection. Linda finds him, and they share a romantic moment, but Piggy locks him up again and drags the trunk onstage during "Pigs in Space".
Songs/Sketches
Notes
The 1981 book Of Muppets and Men features a chapter on the making of the "Blue Bayou" number.
Almost fifteen years later, a track on the 1994 Kermit Unpigged CD reprises the plot of this episode. Kermit and Linda sing a duet of "All I Have To Do is Dream," and apparently they still have a crush on each other.
Cast
Muppets:
Background:
Performers
Video releases
Template:Ep-nav