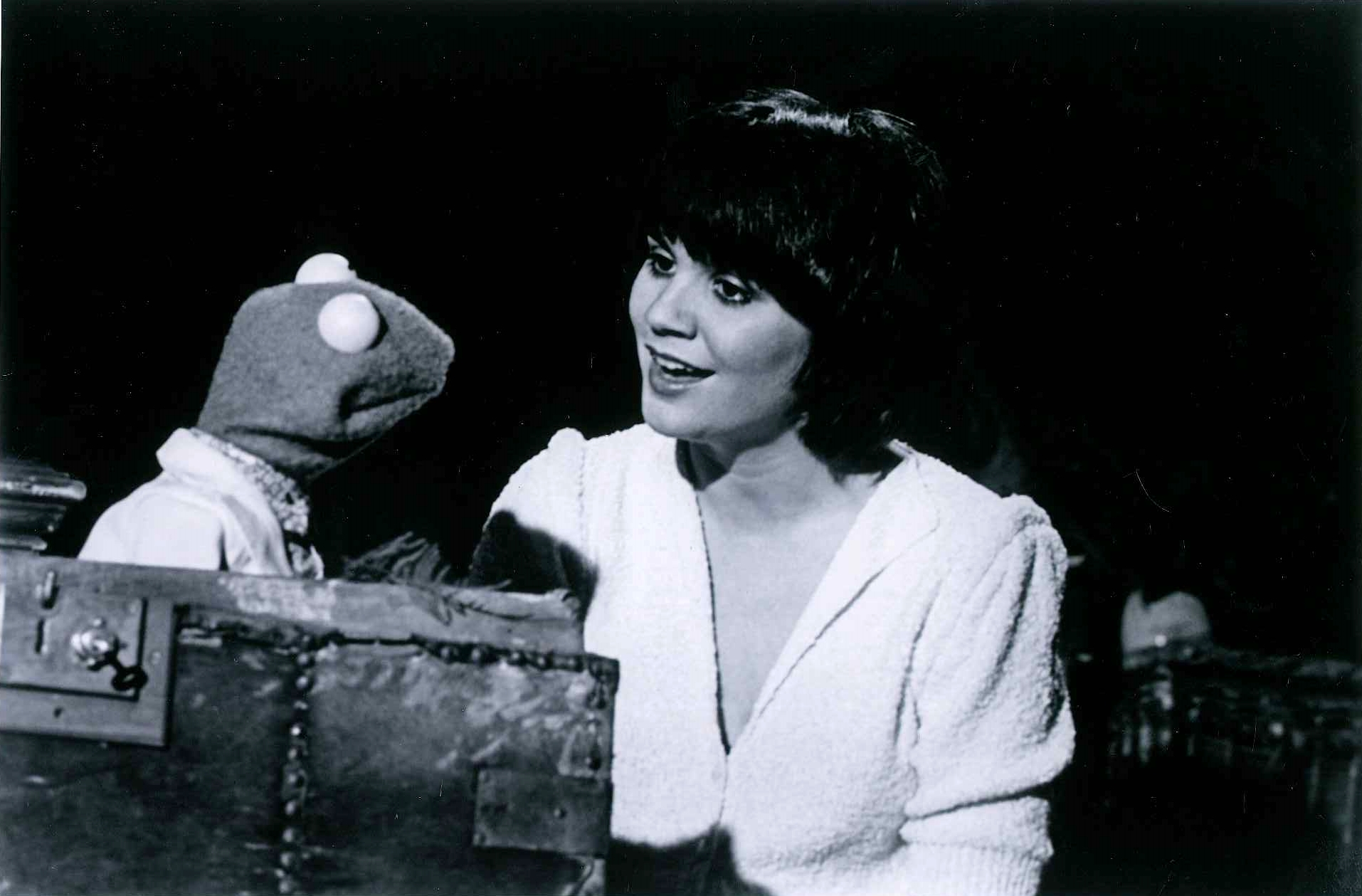 Kermit has a crush on Linda, so Piggy locks him in a trunk filled with Gonzo's fungus collection. Linda finds him, and they share a romantic moment, but Piggy locks him up again and drags the trunk onstage during "Pigs in Space".
Highlights
Linda Ronstadt sings "Blue Bayou" and "I've Got a Crush On You".
Pining over Kermit, Linda sings "It's In His Kiss" with Janice.
Rowlf sings a version of "The Cat Came Back".
For the closing number, Linda sings "When I Grow Too Old to Dream" to Kermit.
Notes
The 1981 book Of Muppets and Men features a chapter on the making of the "Blue Bayou" number.
Almost fifteen years later, a track on the 1994 Kermit Unpigged CD reprises the plot of this episode. Kermit and Linda sing a duet of "All I Have To Do is Dream," and apparently they still have a crush on each other.
Quotes
Cast
Guest Star:
Muppets:
Background:
Performers
Next Episode
Community content is available under
CC-BY-SA
unless otherwise noted.