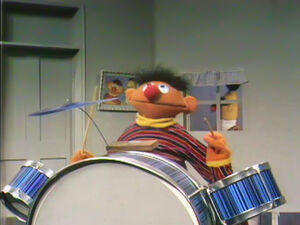 Bert goes out to mail a letter, and depends on Ernie to let him in when he knocks. Instead of letting Bert in, Ernie repeats Bert's knocks on the drums (EKA: Episodio 746)
Film: An explanation of what "mojigangas" are.
Lola does lost of pirouettes.
Film: Jamaican kids play the drums.