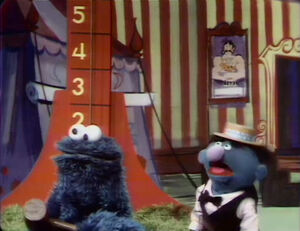 Cookie Monster goes to the carnival and plays the "test your strength" game. Unbeknownst to him, the carnival barker rigged the game so nobody can win -- until Cookie finds out what the prize is. (EKA: Episodio 734)
Film: Kids show how to dance and sing the ronda "El Juego del Calentamiento"
Film: How to make a jarana.