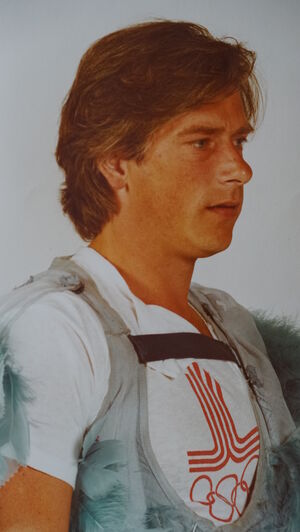 Erik J. Meijer performed Pino on Sesamstraat, the Dutch co-production of Sesame Street, from 1980 to 1984. A graduate of the Drama Studio London and the London Film and Television Academy, Meijer has appeared in several Dutch films, including Because of the Cats and the cult movie The Fourth Man (directed by Paul Verhoeven) as well as the TV series The Machinist and as Thomas Scheltema on Medisch Centrum West (Medical Center West).
Most Pino appearances on record albums were performed by Meijer. His Pino was famous for saying "Huuuuh?!" when he was confused.
The puppeteer left the show together with Piet Hendriks because of multiple arguments with the director. When he left, he took the puppet with him and used it without permission for opening some malls.
Together with his wife Saskia Staartjes (daughter of Aart Staartjes), they now run their own film production studio.
Pino was taken over by Leo Dijkgraaf.
External links
Community content is available under
CC-BY-SA
unless otherwise noted.