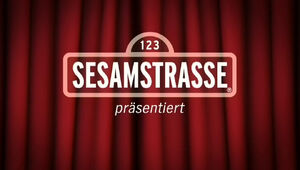 Ernie & Bert Märchensongs ("Ernie & Bert Fairy Tale Songs") is a Sesamstrasse mini-series, airing as "Sesamstraße präsentiert" ("Sesame Street presents").
Nine segments, at 4:30 length each, aired on children's TV network KIKA beginning on December 13, 2011. The segments star Ernie and Bert in classic fairy tales, often in drag, with some help from Sesamstrasse friends and stock animal characters (including Finchen and Wolf). Each segment features a new original song.
The first six segments produced in conjunction with the Märchensongs, are the 2011 Ernie & Bert Songs segments, that focus on German and international singers/musicians and Sesame-versions of their songs. The segments started to air as part of the regular Sesamstrasse episodes in February 2012.
A new set of fairy tales was produced in 2013 for a fall release, again in conjunction with a new set of Ernie & Bert Songs.
In 2015, the segments began to be included in other co-productions, dubbed the local language. These include the Sesamstraat mini-series, 10 voor, season three of Sésamo and season nine of Galli Galli Sim Sim.
Segments
2011
2013
Puppeteers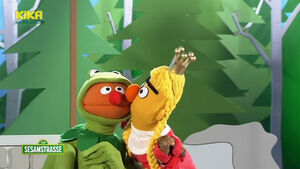 See also
Sources
External links
NDR site (full videos available for a limited time)