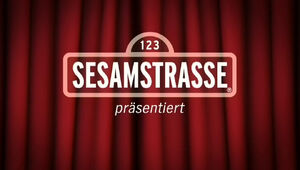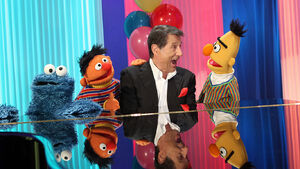 For a listing of songs sung by Ernie and Bert on Sesame Street, see: Ernie and Bert songs.
Ernie & Bert Songs is a 5-minute show that aired from December 5 to December 12, 2011 on KIKA at 5:35 PM, with new segments produced in 2013. The segments were also included in the regular Sesamstrasse episodes starting in January 2012.
Each episode features a German or international singer/musician with Ernie and Bert, singing/playing one of their hits in a special Sesamstrasse version. The format had received a preview in conjunction with the Eurovision Song Contest 2011 that was held in Germany. That sketch featured ESC winner Lena Meyer-Landrut with the song "Bert, oh Bert".
After the first six segments, the format was continued as Ernie & Bert Märchensongs to complete the first set.
A new set of Ernie & Bert Songs (as well as Ernie & Bert Märchensongs) was produced in 2013, and released in the fall of that year,airing on children's TV network KIKA, both individually and for some of the segments within Die Große Sesamstrassen-Gala, a TV special hosted by Mariechen, commemorating the show's 40th anniversary. The special aired on October 12, 2013 on KIKA.
Guest stars
2011
2013
See also
External links