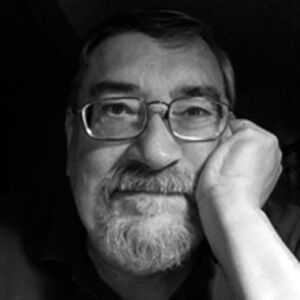 Ernie Kwiat (pronounced to rhyme with "what") is an illustrator who was born in Houston, Texas and raised near New Castle, in western Pennsylvania. He studied illustration at the School of Visual Arts in New York City and later received his MFA, specializing in printmaking, from Mills College in Oakland, CA.
As an art director and graphic artist for a screen printing company in California, he began drawing and designing graphics for many companies such as Lucas Films, Capitol Records, Disney and Sesame Workshop. After twelve years, he left the commercial screen printing company to head the art department of Sesame Street Stores as an illustrator and product designer.
Kwiat has designed and completed the art for thousands of Sesame Street products and numerous books.
Credits
External links