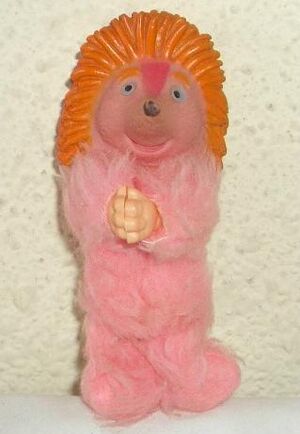 A Spanish company produced an Espinete clip-on toy, to tie in with Barrio Sésamo, the Spanish co-production of Sesame Street.
This toy could be cliped on several things and was a kind of famous toy in the 80's. You could find these clip-on's in all sorts of famous personalities. there where made for Smurfs, Maya the Bee, Care Beares and all other cartoon and childeren programms.
The head is made from gummie and the body is hard plastic layed with a pink fur. The toy measures about 11,5 cm in length.