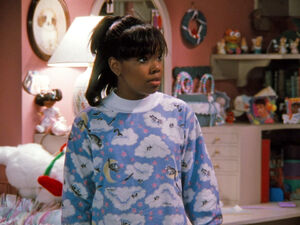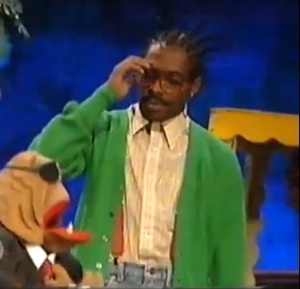 Family Matters is a sitcom that aired on ABC as part of their TGIF lineup from 1989 to 1997 and on CBS from 1997-1998. The series is a spin-off from Perfect Strangers and focuses on a middle-class African American family, the Winslows, living in Chicago. Midway through the first season, the show introduced the Winslows' nerdy neighbor Steve Urkel, who quickly became the main character of the show.
Muppet Mentions
References
In Muppets Tonight episode 205, guest star Coolio dressed as Steve Urkel, who Ernst Stavros Grouper refers to as Steve Urkel-o, for Grouper's new segment, "Muppet Dance Party." As Ernst Grouper and Coolio dance to the Macarena parody music, "Macadamia," because Ernst couldn't get the rights to the official music, Coolio bumps into the fruit cart and says Steve Urkel's catchphrase, "Did I do that?"
Connections
External links
Community content is available under
CC-BY-SA
unless otherwise noted.