Farmer Grover is Grover's farmyard alter ego. He is not a presence on Sesame Street in the way that Super Grover and Marshal Grover are -- but he has been a regular subject for books and other spin-off merchandise.
Appearances
Picture
Theme / Appearance
Description

Fire
Episode 0348
Kermit smells smoke. An Anything Muppet girl tells him that there's a fire "over there," and Kermit screams for the fireman. Grover comes along wearing a white coat and a stethoscope; then carrying a pitchfork, and talking about his cows, chickens and the barn. Kermit reminds him that a fireman puts out fires. When Grover finally arrives with a hose, they discover that the fire is coming from the girl toasting marshmallows over a small campfire.

Horse and cart
Episode 0590
Kermit and Fred the Wonder Horse teach Farmer Grover how to put a horse and cart together.

Missing Hat
Episode 5224
Elmo and Tango go on a walk where they meet Farmer Grover. Grover demonstrates that his straw hat is what makes him a farmer, but a second after he places it down, it disappears.

The Pie Caper
Episode 5226
Grover harvests peppers during a missing pie investigation. Here, he helps Elmo and Abby figure out who ate their apple pie by describing the shadow of the culprit.

Chickens on the Farm
Episode 5228
Grover, a self-proclaimed eggspert, tries many different methods to get a chicken to lay an egg.
Book appearances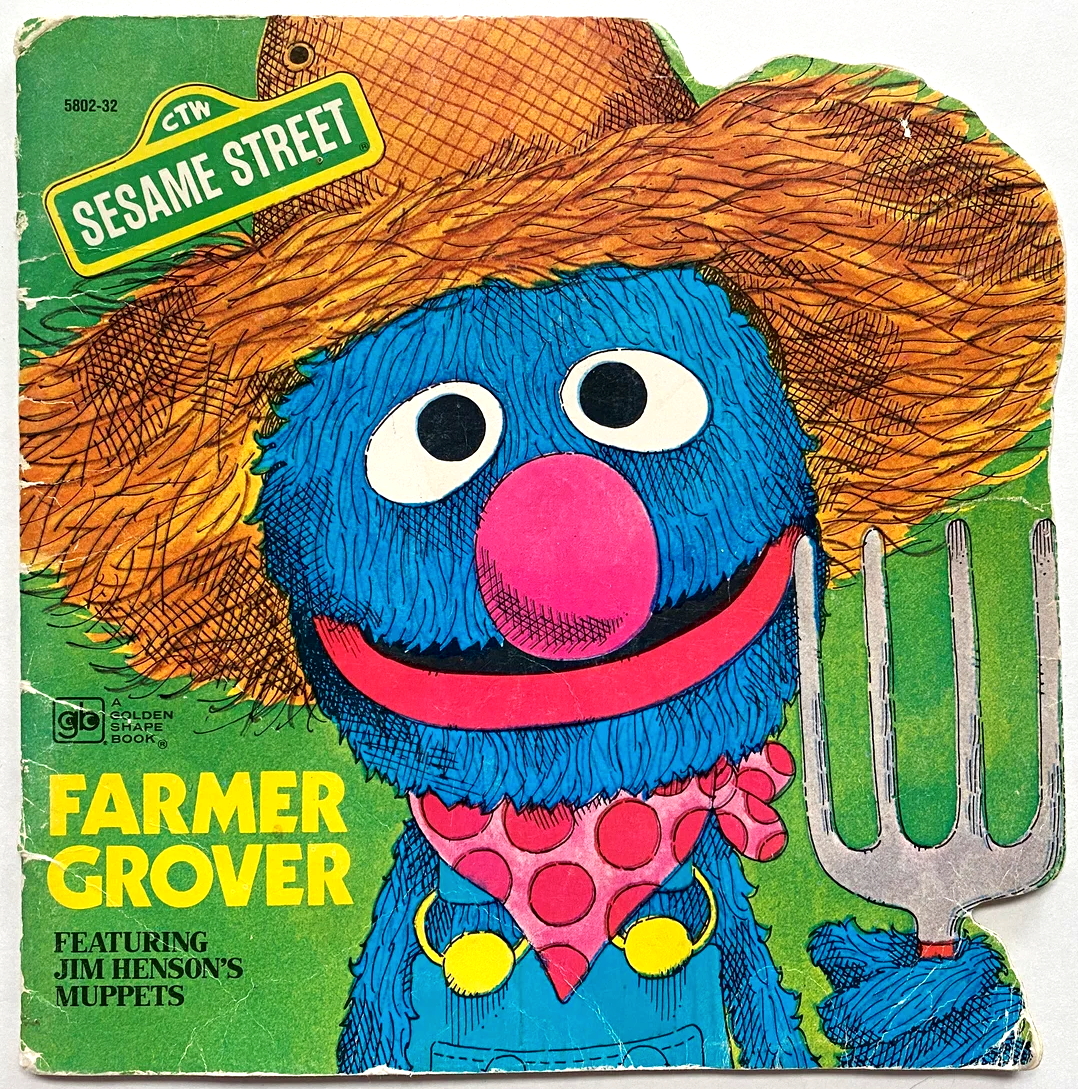 Merchandise
Farmer Grover is also included in the Sesame Street Express Train Play Set, made by Knickerbocker in 1976, and in the Sesame Street trading cards made by Idolmaker in 1992.
See also