Premiere
March 19, 1999
Finale
March 21, 2003
Network
Sci-Fi Channel
Seasons
4
Episodes
88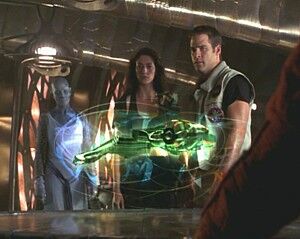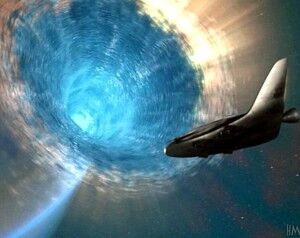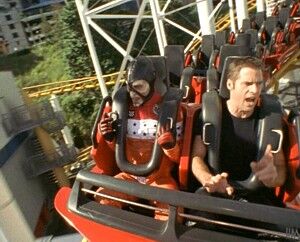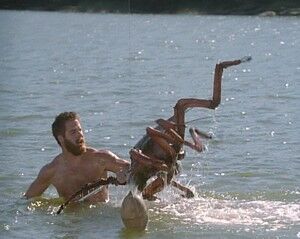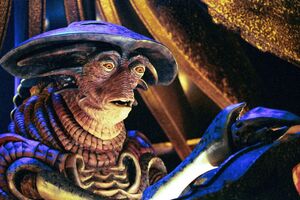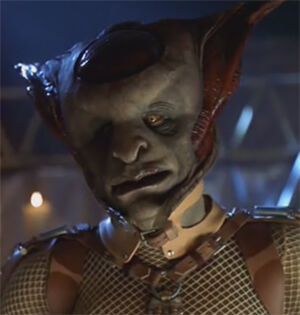 Farscape is a science fiction television series that was produced for the Sci Fi channel from 1999 to 2003. The series was conceived by Rockne S. O'Bannon and produced by Jim Henson Productions and Hallmark Entertainment. The Jim Henson Company was largely responsible for the various alien makeup and prosthetics, and two regular characters (the animatronic puppets Rygel and Pilot) are entirely Jim Henson's Creature Shop creations. The narrative follows John Crichton, an astronaut from Earth who accidentally opens a wormhole and finds himself at the opposite end of the galaxy.
Production
Although the series was under contract for five seasons, it was abruptly canceled after production had ended on its fourth season, effectively ending the series on a cliffhanger. Co-producer Brian Henson later secured the rights to Farscape, paving the way for a four-hour miniseries entitled Farscape: The Peacekeeper Wars, which Henson himself directed. A comic book miniseries published by BOOM! Studios from December 2008 to June 2009 that was in the continuity of both the series and the proposed webisodes. It was followed by an ongoing series and four more miniseries from 2009 to 2010.
Around 2010 there were plans for an MMO (Massively Multiplayer Online Game), but after six months the game studio, Vizuron Entertainment, ran out of funds, but several design elements had been created in cooperation with the Henson Company. On April 29, 2012, the game designer Lee Hammock published concept art and the first part of the design document on his blog. The blog post was removed on May 2, 2012 due to legal reasons.[1]
In February 2014, it was reported that a screenplay for a new Farscape movie was in development.[2][3] At WonderCon 2014, Rockne S. O'Bannon confirmed to Nerdacy[4] that a Farscape movie is in development but in very early stages.
Plot Description
John Crichton, an astronaut from Earth, enters a wormhole and finds himself thrown to the other end of the galaxy where he meets a bevy of strange creatures -- and, possibly, the love of his life, in the form of a soldier named Aeryn Sun. Caught in the middle of an intergalactic war, John desperately tries to find a way home, while being pursued by armies on both sides of the conflict, who want to learn what secrets he knows about wormholes.
The series is the brainchild of Rockne S. O'Bannon, whose other credits include Alien Nation and Seaquest DSV. The Jim Henson Company was largely responsible for the various alien makeup and prosthetics, and two regular characters - Rygel and Pilot - are entirely Creature Shop creations.
The show originally ended on a cliffhanger, as the series' cancellation occurred too late in production for producers to significantly change anything. However, Farscape: The Peacekeeper Wars, a four-hour miniseries, aired on Oct. 17 and 18, 2004, wrapping up most of the loose ends of the series.
Cast
Regular Guests
Muppet references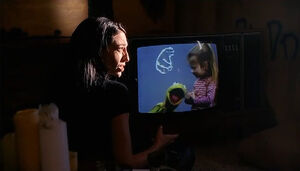 The fourth season episode "Kansas", which sees the crew visiting Earth in 1986, includes several direct reference to Jim Henson's Muppet creations. At one point, Aeryn is seen watching Sesame Street on TV, including footage of Kermit the Frog. She learns the character's name and, later in the episode, pretends that Rygel is a Kermit toy. The episode also includes dialogue references to Cookie Monster.
See also
Sources
External links
Community content is available under
CC-BY-SA
unless otherwise noted.