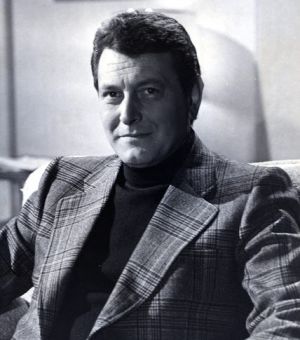 Fernando Pieri was a Spanish voice actor and announcer who dubbed Kermit the Frog on Ábrete Sésamo, the earliest Castilian dub package of Sesame Street, and reprised it on Barrio Sésamo.
Born in 1936, Pieri began his career on radio, for Voice of Madrid, and by the 1960s had begun his earliest TV work (hosting Cine-Club for TVE). He hosted music programs and served as a continuity announcer between shows, while also narrating documentary shorts for cinemas. He would appear on-camera to announce the day's upcoming programs and in other capacities.
In dubbing, Pieri was heard in various cartoons, mostly shorts, in the late 1960s and also played fairytale characters on children's records. Most of his dubbing assignments were for narration or smaller supporting roles, like Paul Benedict in The Man with Two Brains, Larry Block in My Blue Heaven, and Remak Ramsay in The Stepford Wives. He died at some point after the 1980s.
External links