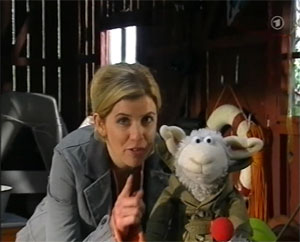 Fiona Coors (b.1972), a German actress, was interviewed by Wolle in the Sesamstrasse episode 2401.
Some of her TV credits include Die Kommissarin as Tina Brettschneider, 4 gegen Z as Hanna, Der Staatsanwalt as Kerstin Klar and Verbotene Küsse as Tami.
Since 2005 she has also worked as a yoga teacher.
External links