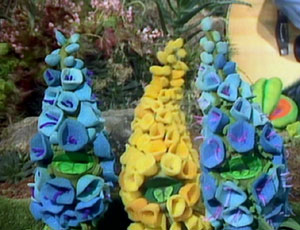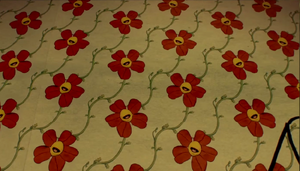 A group of Flowers appeared in episode 401 of The Muppet Show, and sang "Good Day Sunshine" in episode 522. Similar flowers make up part of the chorus of "Zip-a-Dee-Doo-Dah" in episode 420.
They also appeared amongst a much larger variety of other flowers in Julie Andrews: One Step Into Spring for the number, "Hurry, It's Lovely Up Here."
One of the flowers appeared in Mopatop's Shop as Grace the Delphinium, and was also referred to in the episode "Trouble with a Puddle" as "a flower called Shelly".
More flowers
Betty from Mopatop's Shop.
See also