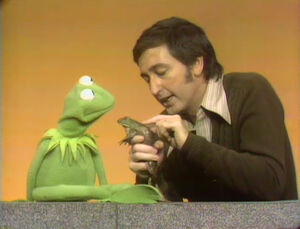 Bob holds an American bullfrog and asks Kermit to talk about frogs. However, due to living a somewhat different life than normal frogs, what Kermit says about frogs is somewhat incorrect; for example, Kermit believes that frogs eat fried chicken and pizza, and live in apartment houses.
A cartoon about a boy and his dog.
A stop-motion film about crossing the street.