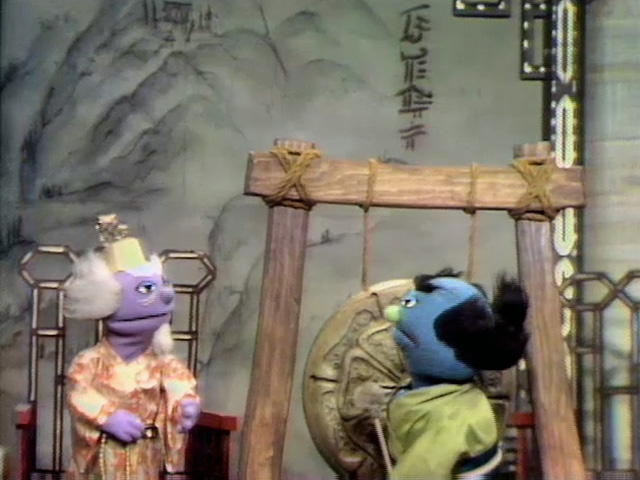 Japanese Story: The Emperor is dissatisfied with the sound his gong makes. He calls the imperial gong delivery man, who presents different gongs for his approval. They're either too loud or too soft, however, until the imperial gong delivery man uses his own head as a gong.
Kermit tries to demonstrate what round is, with the help of a wisecracking ball. He introduces Kermit to his "daddy," a basketball.
Film: Children play a game about circles.